This guide is an authoritative resource for individuals and organizations in Biohazard Handling Santa Clara. It covers crucial areas such as legal regulations, essential equipment, packaging requirements, and safety precautions to facilitate the secure transit of biohazard materials.
Types of Biohazard Materials Commonly Transported in Santa Clara
Biohazard materials in Santa Clara encompass a range of substances from medical waste to infectious agents. These materials often originate from medical facilities, research laboratories, and industrial sites. Understanding the types of biohazards is essential for appropriate handling and transportation.
| | | | |
| --- | --- | --- | --- |
| Type of Material | Common Sources | Handling Requirements | Disposal Methods |
| Medical Waste | Hospitals, Clinics | Specialized containers | Incineration |
| Infectious Agents | Labs, Research Centers | High-level PPE | Sterilization |
| Pathological Waste | Hospitals, Morgues | Sealed containers | Incineration |
| Sharps | Medical facilities | Sharps containers | Sterilization |
| Chemical Waste | Industrial Sites | Chemical-resistant gloves | Chemical treatment |
| Pharmaceuticals | Pharmacies, Hospitals | Secure storage | Take-back programs |
| Animal Waste | Research Facilities | Biohazard bags | Incineration |
Legal Regulations and Guidelines for Transporting Biohazards in Santa Clara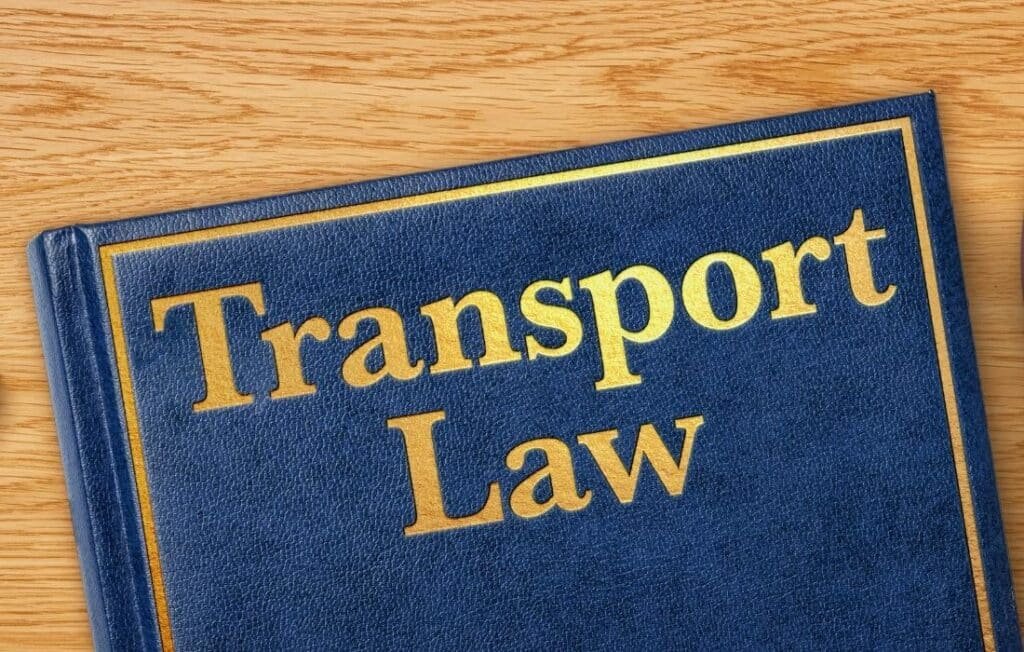 It is subject to local, state, and federal regulations. Compliance with these guidelines is imperative to ensure public safety and avoid legal repercussions. Failure to comply can result in hefty fines and even criminal charges.
DOT Regulations: The U.S. Department of Transportation has stringent regulations for transporting hazardous materials.
OSHA Guidelines: The Occupational Safety and Health Administration provides safe handling and disposal guidelines.
California State Laws: State-level legislation often includes additional requirements.
EPA Standards: The Environmental Protection Agency also sets standards for hazardous waste management.
CDC Guidelines: Recommendations from the Centers for Disease Control may also apply.
Local Ordinances: Santa Clara might have laws or regulations that must be followed.
Essential Equipment for Safe Biohazard Material Transit
Securing the right equipment is fundamental to safely transporting biohazard materials. This includes specialized containers, personal protective equipment (PPE), and spill cleanup kits. Adequate preparation can prevent accidents and safeguard both the handlers and the public.
| | | | |
| --- | --- | --- | --- |
| Equipment | Purpose | Specifications | Availability |
| Specialized Containers | Contain liquid biohazards | Leak-proof, Sealable | Specialized suppliers |
| PPE | Protect handlers | Gloves, Masks, Gowns | Medical suppliers |
| Labeling Material | Proper identification | Biohazard symbols | Office Supplies |
| Spill Cleanup Kits | Accident response | Absorbents, Disinfectants | Specialised suppliers |
| Vehicle Requirements | Secure Transit | Lockable storage, Partitions | Vehicle modification services |
| Ventilation Systems | Contain airborne pathogens | HEPA filters | Specialised suppliers |
Proper Packaging and Labeling Requirements for Biohazardous Material
Packaging and labeling are crucial aspects of biohazard transportation. Incorrect or inadequate packaging can lead to spillages and increased risks. Labels must be clear, visible, and compliant with regulations.
| | | |
| --- | --- | --- |
| Requirement | Why it's Important | Best Practices |
| Double Bagging | Prevent leaks | Use heavy-duty plastic bags |
| Rigid Containers | Protect solid biohazards | Use puncture-proof containers |
| Colour Coding | Easy identification | Follow industry standards |
| Warning Symbols | Safety | Prominently displayed |
| Documentation | Compliance & tracking | Detailed and accurate |
| Tamper-Evident Seals | Security | Use serialized or unique seals |
Precautions to Take When Handling Biohazards During Transit
Proactive safety measures are key to reducing the risk of accidents during transit. The emphasis should be on prevention rather than reaction to incidents. Following a set of precautions can mitigate risks substantially.
| | | |
| --- | --- | --- |
| Precaution | Why it's Important | Implementation Steps |
| Route Planning | Reduce risk | GPS mapping, real-time monitoring |
| Driver Training | Expertise in handling | Certified courses |
| Regular Checks | Accident prevention | Scheduled stops for inspection |
| Communication Systems | Quick response | Real-time tracking, emergency lines |
| Emergency Contacts | Fast action in crisis | List of authorities & hospitals |
| Documentation | Legal & procedural compliance | Maintain accurate records |
Training and Qualifications Required for Personnel Biohazard Handling Santa Clara
Personnel responsible for transporting biohazards must be adequately trained and certified. This ensures that they are capable of managing risks and complying with regulations. Ongoing training should also be part of the process.
Certification: Specific certifications in hazardous material handling are often required.
Skill Assessment: Regular evaluations to assess competence.
Refresher Courses: Ongoing training to keep up with the latest safety protocols.
Health Checks: Periodic medical examinations to ensure that the handlers are not infected.
Legal Compliance: Understanding and adherence to laws and regulations.
Steps to Follow in Case of Spills or Accidents During Transit
Accidents can still happen despite stringent safety measures. Knowing the steps to follow can minimize damage and expedite containment. Having a straightforward procedure in place is vital for effective response.
Immediate Containment: Using spill kits and PPE to contain the spill.
Notification: Informing authorities and nearby medical facilities.
Isolation: Creating a perimeter to restrict access to the affected area.
Cleanup: Specialized cleaning agents for decontamination.
Documentation: Detailed reporting of the incident for evaluation and legal procedures.
Coordinating with Santa Clara Authorities and Medical Facilities
Close coordination with local authorities and medical facilities ensures that biohazard materials are handled most securely. These collaborations can include regular audits, training, and emergency response planning.
Pre-Approval: Required permits and clearances from local bodies.
Emergency Services: Collaboration with local hospitals for emergency response.
Inspections: Regular checks by local authorities to assess compliance.
Public Notifications: Keeping the community informed about the transit routes and timings.
Transportation Modes Suitable for Carrying Biohazard Materials
Various modes of transportation may be suitable depending on the type of biohazard. Whether it's road, air, or rail, each mode has its regulations and requirements.
Road Transport: Most common and flexible but requires specialized vehicles.
Air Transport: For quick delivery but subject to stringent aviation regulations.
Rail Transport: Suitable for larger quantities but less flexibility in routes.
Courier Services: For smaller quantities and less hazardous materials.
Conducting Post-Transit Audits and Reporting for Biohazard Material Shipments
After the transit is complete, conducting post-transit audits ensures all protocols are followed. This documentation is essential for legal compliance and implementing improvements in future transits.
Audit Checklist: Detailed list of all requirements and protocols.
Record-Keeping: Documentation of every step of the transit process.
Incident Reports: If applicable, detailed accounts of any issues or emergencies encountered.
Regulatory Reporting: Submission of reports to relevant authorities for compliance checks.
Review and Feedback: Analysis of the transit process to identify areas for improvement.
Managing the transit of biohazard materials necessitates rigorous compliance with federal and local regulatory frameworks. This comprehensive guide elucidates Biohazard Handling Santa Clara procedures, emphasizing the significance of legal compliance, requisite equipment, and preventive safety measures.
For expert assistance in navigating complex logistical and compliance mandates, Aceso Courier provides specialized services tailored to meet specific requirements.
Ensure your biohazard materials' secure and compliant transit with Aceso Courier's specialized services. Adhere to regulations and safeguard public health effectively. Contact our team to book a consultation with Aceso Courier.
Frequently Asked Questions about Handling Biohazard Materials During Transit in Santa Clara
What are biohazard materials?
Biohazard materials pose a risk to human health and the environment. These can include medical waste, infectious agents, and chemical waste.
What are the laws regulating the transit of biohazard materials in Santa Clara?
The transportation of biohazard materials in Santa Clara is governed by federal agencies like the Department of Transportation (DOT) and Occupational Safety and Health Administration (OSHA), as well as state and local ordinances.
What essential equipment is required for safe biohazard material transit?
Critical equipment includes specialised containers, Personal Protective Equipment (PPE), labelling material, spill cleanup kits, and vehicle requirements that ensure secure transit.
How should biohazard materials be packaged and labelled?
Biohazard materials must be packaged in rigid, leak-proof containers and clearly labelled with biohazard symbols and other relevant information to meet both federal and state regulations.
What precautions should be taken during transit?
Some essential precautions include meticulous route planning, certified driver training, regular checks on the biohazard material, and maintaining clear communication lines for emergencies.